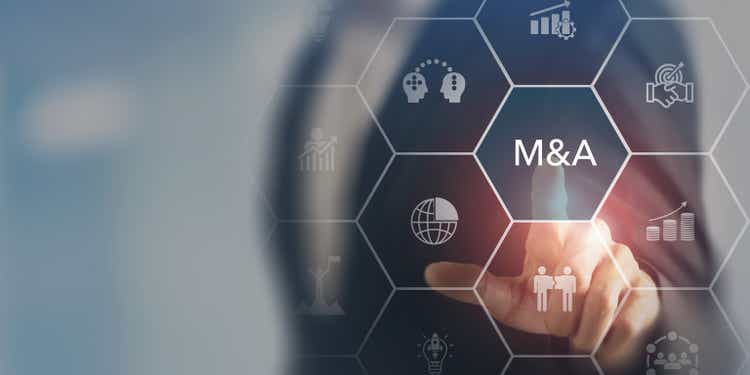 Update 8:15: Adds company confirmation
Private equity firm Vista Equita agreed to purchase business software company EngageSmart (NYSE:ESMT) for $4 billion in cash.
EngageSmart (ESMT) holders will receives $23 a share in cash, according to a statement on Monday. The purchase price represents a 14% premium to ESMT's closing price on Friday and a 23% premium to ESMT's price on Oct. 4, before speculation of a potential sales process.
The transaction is expected to close in Q1. Upon completion of the transaction, affiliates of Vista will hold approximately 65% and affiliates of PE firm General Atlantic, , will hold approximately 35% of the outstanding equity.
EngageSmart has entered into support agreements with affiliates of General Atlantic and Summit Partners, owners of 52% and 14% of the fully diluted stock of the Company, respectively, under which they have agreed to vote all of their shares in favor of the transaction, subject to certain terms.
The news was earlier reported by the WSJ.
The agreement includes a 30-day "go-shop" period that will expire at Nov. 22, which permits the Special Committee and its financial advisors to solicit and consider alternative acquisition proposals.

https://seekingalpha.com/news/4022704-vista-equity-close-to-4b-puchase-of-engagesmart-wsj?utm_source=feed_news_all&utm_medium=referral&feed_item_type=news
#Vista #Equity #agrees #purchase #EngageSmart
Report Story